Welcome to the Patient Information section of IAC online. The IAC provides the following patient information as a service to the general public. This section is designed to help prospective patients stay educated and informed about various types of imaging and interventional-based procedures, as well as the significance of the facility's accreditation status.
Additional Information for Patients
Click on the type of testing below to learn more about it:
Carotid Stenting (Coming Soon!)
Looking for details about how to get your facility accredited? Head to intersocietal.org/programs.
---
---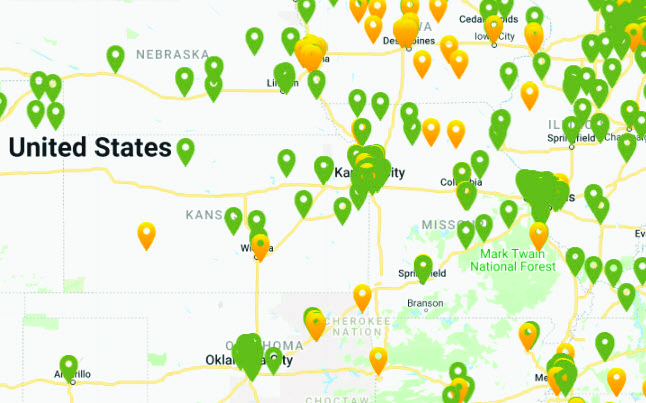 IAC offers an online tool to assist patients in locating an IAC accredited facility. When scheduling a procedure, patients are encouraged to research the accreditation status of the facility.
---
Providing Confidence of Quality and Safety
For more than 30 years, IAC accreditation has provided facilities with a method for demonstrating their commitment to providing quality patient care. Facilities performing a variety of diagnostic testing and interventional procedures, across a wide range of settings from private offices, outpatient imaging centers to community hospitals and large medical systems have achieved and maintained IAC accreditation, ensuring they are providing patients with the high level, safe care they deserve.
IAC Accreditation – The "Seal of Approval" Patients Can Count On
Facilities that are accredited by the IAC submit to a review of their daily operations. By participating in the accreditation process, these medical facilities demonstrate a commitment to the performance of quality patient testing and procedures and strive to meet nationally recognized standards. During the accreditation process, applicant facilities must submit documentation on every aspect of their daily operations. While completing the application, facilities are required to identify and correct potential problems, revising protocols and validating quality improvement programs. Accreditation is granted only to those facilities that are found to be providing quality patient care, in compliance with the IAC Standards. Once granted, IAC accreditation is valid for a period of three years, after which time the facility must undergo a repeat evaluation.
How Else Can I Find Out If My Facility Is Accredited?
Look for the official IAC Seal of Accreditation! Your facility may have the Seal of Accreditation or their official IAC Certificate of Accreditation on display as an indicator you are receiving the highest level of care.
The official IAC certificate contains the Seal of Accreditation, facility name and address, testing areas which the facility is accredited and the date the accreditation is granted through.