Getting Started
Designed to serve facilities as an educational tool, IAC Vascular Testing accreditation is made up of two crucial steps. First, facilities conduct a self-evaluation by reviewing the IAC Standards. Second, facilities utilize IAC Online Accreditation to complete and submit their application.
Learn More
IAC Standards & Guidelines for Vascular Testing Accreditation
The minimum standards and guidelines for accreditation of a vascular testing facility. View Standards
Accreditation Checklist
Download a complete checklist of what's required to be submitted / completed in the online application. View Checklist
Sample Documents
Sample and guidance documents available to assist facilities while applying for accreditation. View Documents
New Standards Applicable to Intracranial Cerebrovascular Testing Only Effective May 15, 2022
IAC Vascular Testing recommends the use of these modified criteria for carotid interpretation at this time.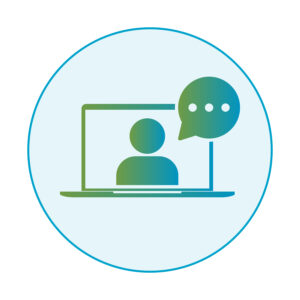 IAC Vascular Testing: Reaccreditation Simplified
Free on demand webcast available for viewing. Registered participants earn 1 SVU CME credit.
Watch Webcast
Marketing Your IAC Accreditation
Educate referring physicians, insurers and patients about the importance of your status as an accredited facility. Learn how you can promote your facility's accreditation status using tools and tips provided by IAC.