Join us for a complimentary, 1-hour live webinar with Q&A. Earn 1 contact hour of ASE CEU credit.
IAC Echocardiography will present a live webinar (followed by a Q&A session) entitled ASE Guidelines and IAC Standards for Quality in the Echo Lab. This webinar is a joint presentation of IAC and the American Society of Echocardiography (ASE).
This webinar is designed to familiarize attendees with quality improvement methodology, ASE guidelines for quality improvement in the echo lab and describe the quality requirements in an IAC accredited echocardiography facility. Attendees will be given tips on how to implement best practices for a successful, continuous, patient-centered quality improvement program.
This webinar will:
Discuss quality improvement methodology in the United States
Discuss American Society of Echocardiography Guidelines for Quality Improvement for the echo lab
Describe requirements for a quality improvement program in an IAC Accredited Echocardiography Facility and offer tips on how to implement a QI program.
In addition, registered participants are eligible to receive 1 contact hour of ASE CEU credit. Please Note: To be eligible to receive the credit, participants must: 1) individually register, 2) log in to attend the live event, and 3) complete the post-webinar survey within 3 business days. If you have questions regarding this webinar, e-mail webinars@intersocietal.org.
Speaker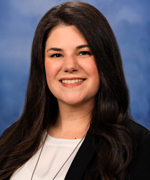 Katherine Gibson, RDCS (AE, FE, PE)