Join us for a complimentary, 1-hour live webinar with Q&A. Earn 1.0 SVU CME credit.
IAC Vascular Interventional will present a live webinar (followed by a Q&A session) entitled Quality and Safety in OBL and ASC Settings for Vascular Intervention.
The focus of this course is to identify how accreditation can help with improving quality and safety in OBL and ASC settings. Dr. Rao and Dr. Fastabend will discuss the value of accreditation from the unique perspective of the accredited facility. After the course, attendees will have knowledge of the accreditation process and the benefits of accreditation.
This webinar is designed to:
Provide a general overview of the accreditation process
Discuss who should apply and the benefits of accreditation
Explain how accreditation improves quality and safety
In addition, registered participants are eligible to receive 1.0 SVU CME credit. Please Note: To be eligible to receive the credit, participants must: 1) individually register, 2) log in to attend the live event, and 3) complete the post-webinar survey within 3 business days. If you have questions regarding this webinar, e-mail webinars@intersocietal.org.
Speakers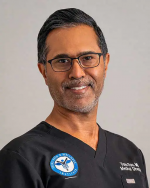 Srinivas Rao, MD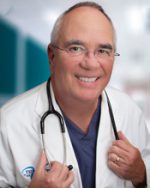 Carl Fastabend, MD