June 30, 2022
1:00 pm - 2:00 pm EST
⚠ This event has passed.
Join us for a complimentary, 1-hour live webinar with Q&A. Earn 1 SNMMI VOICE CE credit.
On Thursday, June 30, 2022 at 1 p.m. ET, Jennifer Stickel, PhD will present a live webinar (followed by a Q&A session) entitled Design and Management of QC Procedures for SPECT and PET Equipment.
This webinar is designed to:
Discuss the differences between quality assurance (QA) and quality control (QC)
Explain QC requirements for SPECT and PET equipment
Describe the impact of QC failures on image quality
Participation in this IAC webinar is voluntary. In addition, registered participants will receive 1.0 SNMMI CE credit. Please Note: To be eligible to receive the credit, participants must: 1) individually register, 2) log in to attend the live event, and 3) complete the post-webinar survey. If you have questions regarding this webinar, e-mail webinars@intersocietal.org.
Speaker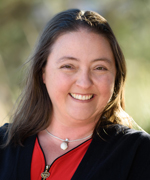 Jennifer Stickel, PhD